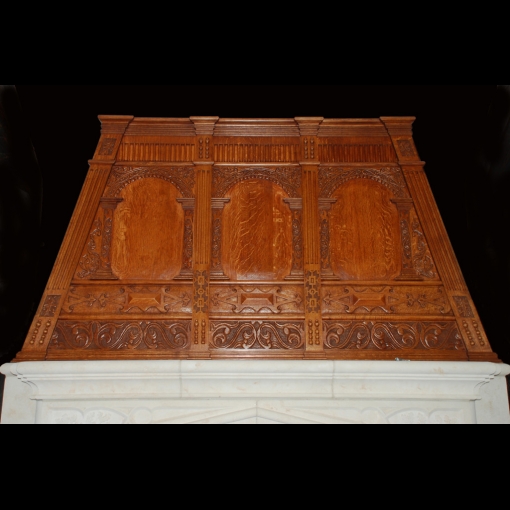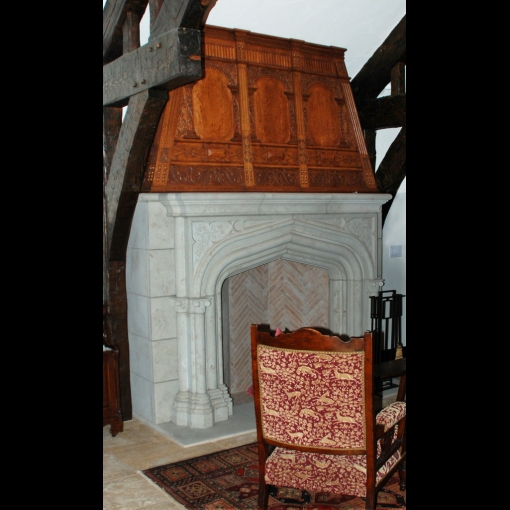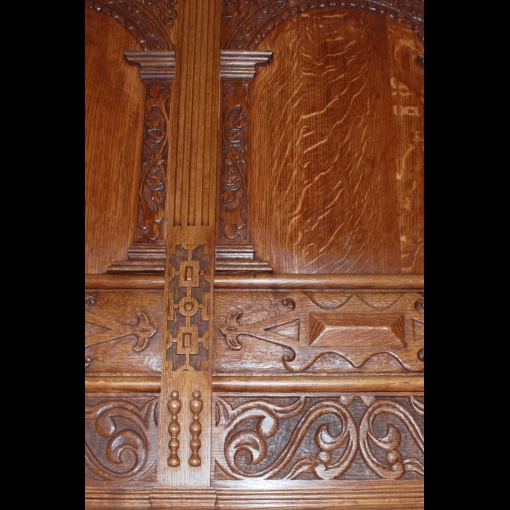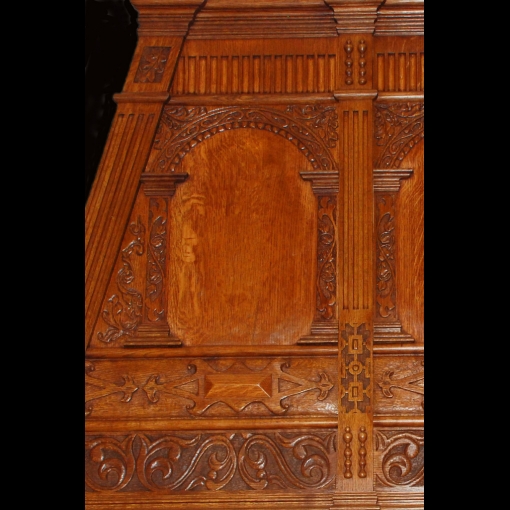 This custom Fireplace Surround is carved from white oak. The side panels are 2 feet wide at the base and taper as they go up 4 feet to the ceiling.
The piece was stained and waxed to give it that aged look. The building and waxing was done by two other skilled woodworkers. I carved the piece, which sits atop a granite mantle which is around 5 feet high. The contrast of the oak and granite is very striking. I loved carving this piece.
This Fireplace Surround is 82" long and 4' high.